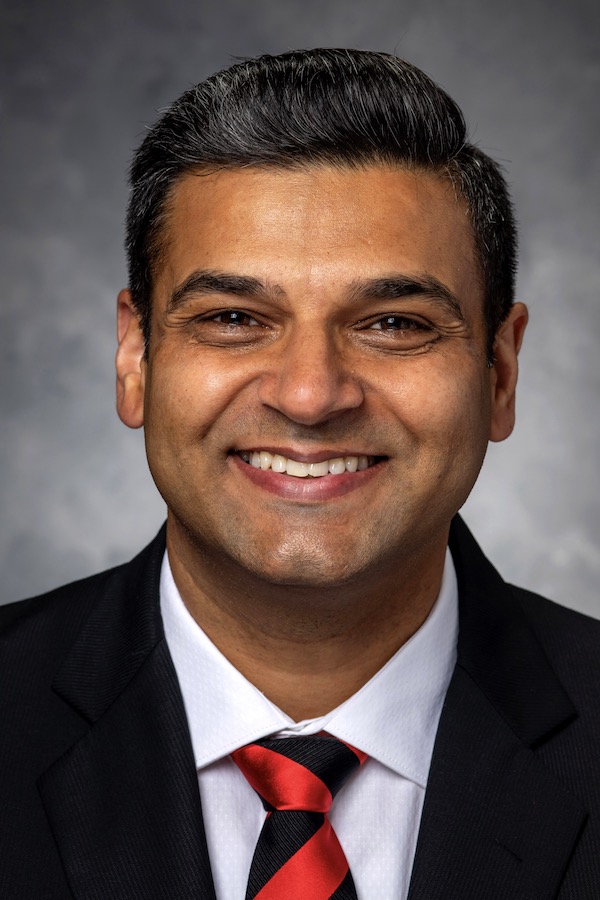 Own this profile? Request changes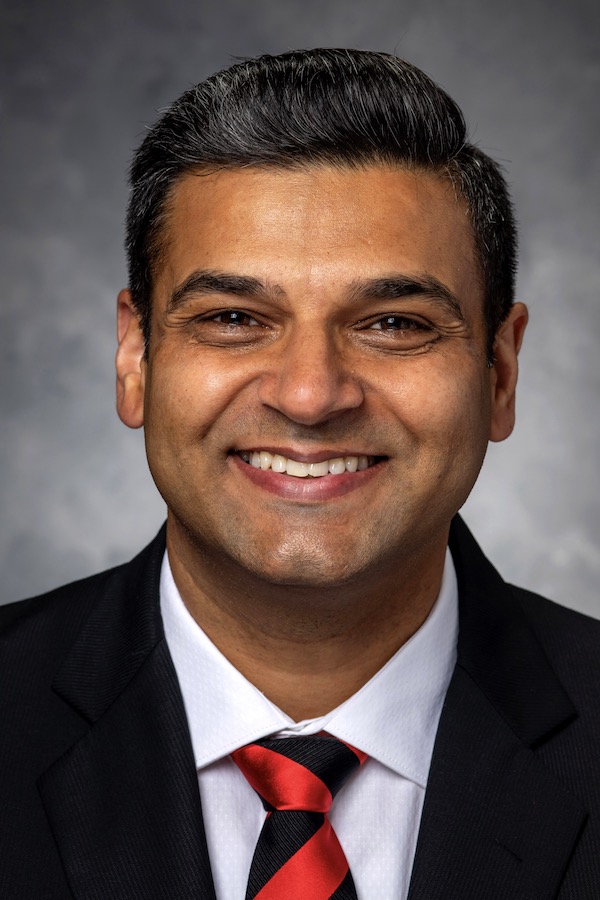 Education
Ph.D. Food Science and Technology, Iowa State University, Ames, IA
M.S. Food Science, Kansas State University, Manhattan, KS
B.S. Food Technology, Punjab Agricultural University, India

Research Interests
Persistence, prevalence, and transmission of foodborne pathogens in food processing environments and processed foods; Development and validation of intervention strategies to improve microbial safety of foods; Develop and validate pathogen detection methods to evaluate behavior of foodborne pathogens under different storage and processing conditions; Antimicrobial resistance of foodborne pathogens
Academic Programs
Research program focuses on pre- and post-harvest food safety and the impact on processing on microbiological safety of foods.
Extension program focuses on the Food Safety Management Systems to control foodborne pathogens in processed foods, fresh poultry and poultry products.
Publications
Hill, G. N., Bratcher, C. L., Wang, L., Singh, M., Tapp, W. N., & McKee, S. R. 2017. Optimizing enrichment of Campylobacter on poultry. The Journal of Applied Poultry Research, 26(3), 307-315. doi:10.3382/japr/pfw075
DeGeer, S. L., Wang, L., Hill, G. N., Singh, M., Bilgili, S. F., & Bratcher, C. L. 2016. Optimizing application parameters for lactic acid and sodium metasilicate against pathogens on fresh beef, pork and deli meats. Meat Science, 118, 28-33. doi:10.1016/j.meatsci.2016.03.008
N. Wideman, M. Bailey, S. F. Bilgili, H. Thippareddi, L. Wang, C. Bratcher, M. Sanchez-Plata, and M. Singh. 2016. Evaluating best practices for Campylobacter and Salmonella reduction in poultry processing plants. Journal of Poultry Science. 95(2): 306-315.
Maha Usama Abdalhaseib, Atul Singh, Matthew Bailey, M. Singh, Talaat El-Khateib, A.K. Bhunia. 2016. Fiber optic and light scattering sensors: complimentary approaches to rapid detection of Salmonella enterica in food samples. Journal of Food Control. 61:135-145.
Byrd-Bredbenner, C., M. Nolan Cohn, J. M. Farber, L. J. Harris, T. Roberts, V. Salin, M. Singh, A. Jaferi, and W. H. Sperber. 2015. Food safety considerations for innovative nutrition solutions. Ann. N.Y. Acad. Sci. 1347:29-44.
Jacob Smith, Sydney Corkran, S. R. McKee, S. F. Bilgili, and M. Singh. 2015. Evaluation of post-chill applications of antimicrobials against Campylobacter jejuni on poultry carcasses. Journal of Applied Poultry Research. 24(4): 451-456.
Palmer, Christine, Christy Bratcher, M. Singh, and Luxin Wang. 2015. Characterization and Survival of environmental Escherichia coli O26 isolates in Ground Beef and Environmental Samples. Journal of Food Science. 80(4): M782-787.
Xi Chen, Laura J. Bauermeister, Gretchen N. Hill, M. Singh, Sacit F. Bilgili, and Shelly R. Mckee. 2014. Efficacy of Various Antimicrobials on Reduction of Salmonella and Campylobacter and Quality Attributes of Ground Chicken Obtained from Poultry Parts Treated in a Postchill Decontamination Tank. Journal of Food Protection 77(11): 1882-1888.
Amit Morey, Jordan W. J. Bowers, Laura J. Bauermeister, M. Singh, Tung-Shi Huang, and Shelly R. McKee. 2014. Effect of Salts of Organic Acids on Listeria monocytogenes, Shelf Life, Meat Quality, and Consumer Acceptability of Beef Frankfurters. Journal of Food Science 79(1): 54-60.
Jitendra Patel, M. Singh, Dumitru Macarisin, Manan Sharma, Daniel Shelton. 2013. Differences in biofilm formation of produce and poultry Salmonella enterica isolates and their persistence on spinach plants. Food Microbiology 36(2): 388–394.
Nagel GM, Bauermeister LJ, Bratcher CL, Singh M, McKee SR. 2013. Salmonella and Campylobacter reduction and quality characteristics of poultry carcasses treated with various antimicrobials in a post-chill immersion tank. International Journal of Food Microbiology 165(3): 281-286.