Food Science Seminars
The Food Science seminars are scheduled every Thursday during fall semester and every Tuesday during spring semester. Unless otherwise noted, seminars are held at 3:55 pm in Room 131, Food Science building, Athens. Varied topics of interest are presented by speakers from academia, government and industry. The schedule below is updated as information becomes available. In addition to regularly scheduled seminars, special seminars and Food Science graduate student defenses are listed. All seminars are open to the public. Degree award dates of alumni from our department are noted in parentheses.
Spring 2021

Date         

Speaker

Topic

Jan. 19


Dr. Sofia Feng, Ph.D. - PhageGuard

 

In defense of viruses, not all are bad for you. Phage technology – the basics, and how food processor can benefit from it.

Jan. 26

Dr. Akhila Vasan, Ph.D. -  Manager, Food Safety at the Institute for Food Safety and Health (IFSH)
Role of private sector: Informing decisions through stakeholder consultations


Feb. 2


Ali Hill - General Manager, Specialty Products at Golden Peanut and Tree Nuts
ADM/Golden Peanut and Tree Nuts - Unlocking the power of nature, to enrich the quality of life


Feb. 9


CANCELLED
CANCELLED


Feb. 16


Dr. Marvin Moncada, Ph.D., Assistant Professor, Plant Food Processing, North Carolina State University

Novel Food Ingredients Technology Transforms Challenges Into New Opportunities For the Sustainable Food Industry

Feb. 23


Dr. Kennet Carabante, Ph. D., Research Scientist, Sensory, Tate & Lyle

Method development for sensory perception and statistical analysis

Mar. 2


TBD

Mar. 9


Dr. Rachel Itle, Ph.D., Assistant Research Scientist in Fruit Production and Genetics

TBD
Mar. 16

TBD
 
Mar. 23

TBD

Mar. 30

TBD
TBD
Apr. 6
TBD
TBD
Apr. 13

TBD

TBD

Apr. 20


TBD

TBD



May 27


May 4

May 11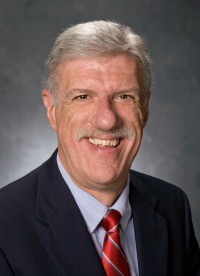 Dr. Mark Harrison has been selected as the 2017 Frozen Food Foundation Freezing Research Award recipient from International Association of Food Protection (IAFP). The award is in recognition of his many years of outstanding service to the public, IAFP, and the Food Industry. Congratulations, Dr. Harrison!